I AM FITNESS
Our brand is about empowering people of all fitness levels to reach their goals, develop a strong mindset, all while offering quality fabric products to support their exercises.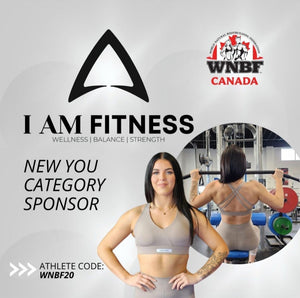 WNBF CANADA - New YOU Transformation - Brand Sponsor
Unleash Your Potential: Embrace the Power of Transformation!
Learn More
Blogs
Mentally, you have to really want to win. You have to SEE yourself on stage long before you actually make it there. Visualization and manifestation are also important.
Diane is a true believer that age is just a number, she insists that no matter what age you are, if you are even thinking about competing in bodybuilding, go for it!...